Introduction:
Group term life insurance is a great way to protect employees against unexpected circumstances. Group term provides an affordable solution for employers when people are still enticed by the savings and flexibility of personal term life insurance.
What Exactly Is A Group Term Insurance Policy?
Group term insurance is a form of life insurance protection that provides coverage to a group of people under a common contract. If something dangerous happens to any insured individual throughout the policy term, it offers the beneficiaries financial protection.
How Does A Group Term Life Insurance Policy Work?
Group term life insurance has become a firm favourite in the business world. It is an excellent way for firms to ensure that the employees in their organisation are safe from any unforeseen circumstances leading to them receiving compensation if they lose their lives unexpectedly.
As a single policyholder (the company) sustains the contractual connection between the insured (the employees) and the insurance provider, group insurance can be recognised as a single master agreement; therefore, it makes little difference how many individuals are insured. The premium amount is paid per the insured sum the company determines to be appropriate. Additionally, since no personal underwriting is necessary, new members may join at any time throughout the year as the company wishes.
However, most group term plans come with a set number of insured, and the company cannot cross that limit. If the company needs to provide coverage to more than the number assigned by the insurance company, it must acquire a new policy with an additional premium. The majority of large firms often adopt these rules for their employees.
What Are The Features Of Group Term Life Insurance Policies?
The following is a list of all the features offered by group term life insurance policies that makes them one of the most common additions to employee benefit programs.
Since there is a single master agreement, the business is free to add or remove people from the covered list whenever deemed fit.
If the insured dies, the policy's designated beneficiary will be given a predetermined sum of money.
There are multiple add-on coverages available, including critical illness and fatality.
Since no individual underwriting is necessary, the insurance allows for a simple and rapid application procedure.
Once a certain threshold for covered persons is reached, the majority of insurance providers offer a discount on the annual premium amount.
While preserving a positive relationship with their employers, employees can take advantage of certain perks.
What are the Benefits of Group Term Life Insurance Policies?
Group term life insurance plans are advantageous to employers in the same way that they are advantageous to employees.
1. Gratuity Funds
Under a group term life insurance plan, companies are facilitated in easily paying their gratuity liability. To lessen the stress on the company, gratuity funds are deliberately developed to cover subsequent gratuity payouts.
2. Increased Productivity
Group term life insurance offers employees complete peace of mind, providing increased productivity rates. With group life-term insurance, you can protect your staff from unexpected events such as sickness and accidents. This increases their motivation, making for a better work environment for everyone.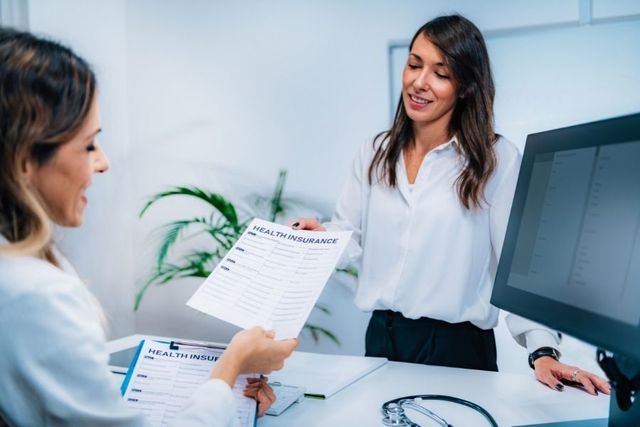 3. Increased Retention Rates
Group term life insurance policy is no longer just a luxury that all companies offer their employees but a necessity. Today, it's not just about the salary that attracts employees. The thought behind it and the care is taken for the people create a loyal workforce, ensuring excellent performance. Since a lot of companies are looking for better employee benefits, group term life insurance is a wonderful and affordable option to attract new talented staff and retain them.
4. Affordable Coverage
Group term life insurance is a straightforward and incredibly affordable option. The lowest-cost plans can get you coverage for far less than most individual life insurance quotations. Best of all, if certain conditions are met, group term life offers discounts in most cases with no individual underwriting required.
Why should you consider Group Term Life Insurance?
You want to establish a solid foundation for your employees as an employee or employer. To do so, you need to provide them with quality work that is safe for them and their families. While this is undoubtedly something that every business should strive for, not all of them can achieve this. That's when group term life insurance comes into play.
Group accident insurance plans and group health insurance policies have several limitations compared to group life insurance plans. Group life insurance policies offer death-payout to the nominees and cover some critical and pre-existing illnesses listed in the policy.
Conclusion:
Group term insurance coverage offers a great way for firms to give something back to their staff members. Not only is it a low-cost way of providing a safety net, but it also has the potential to be a morale booster in your company and make the staff feel appreciated and valued. However, if you are considering taking out this type of insurance policy, be sure you understand precisely what you are insuring against. You could void your cover if there are any discrepancies in these terms.